[one_third]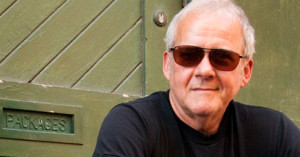 [dropcap_rounded]M[/dropcap_rounded]urray McLauchlan is one of Canada's best songwriting performers. To experience him perform is to enjoy creative storytelling, social commentary and wit with a man who clearly enjoys sharing his music and experiences with an audience.
In his last teens, soon after developing the art of songwriting, Murray found himself playing at
[/one_third] [one_third]
major music festivals such as The Philadelphia Folk Festival and Mariposa, where he appeared alongside Jim Croce and John Prine.
He then continued to attract attention on the club circuit, playing such well known rooms as The Riverboat in Toronto, The Bitter End in New York, The Main Point in Philadelphia, and the famous Earl of Old Town in Chicago. Before Murray had actually recorded an album of his own, his "Child's Song" was already well known after being recorded by American folk star Tom Rush.
Now, thirty odd years later, Murray has nineteen albums to his credit on both True North Records and Capitol Records. Murray has won eleven JUNO awards, as well as RPM "Big
[/one_third] [one_third_last]
Country" awards and Toronto music awards.
His songs have been covered by many other artists as well as being featured in high school text books.
Murray has been both a radio and television host as well as the author of a book and in 1993 was appointed to the Order of Canada.
Most recently, Murray composed a stage musical, Eddie. In the fall of 2006, EMI Music released the album, The Songbook…New Arrivals, featuring songs from the musical.
[/one_third_last]