[one_third]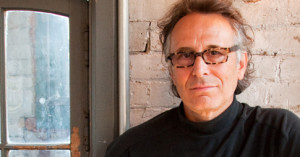 [dropcap_rounded]A[/dropcap_rounded] well-known songwriter once called Canadian Icon Marc Jordan "the real deal". So what the hell does that mean? Maybe it suggests how many of us would respond to life if we had such an eloquent reflex. Marc Jordan's voice and songs are how he howls at the moon. They take many listeners to a place that the heart understands before the intellect can comment. Frequently praised for the emotional and poetic quality of his lyrics you know he understands the sweet sadness of life and it's connection to music. It is in his spine. He shuffles around this planet observing the connective tissue of metaphor, the poetry of life – mining phrases that might capture something beyond words.
[/one_third] [one_third]
Marc Jordan began his professional career in Los Angeles in 1977 when he was signed to Warner Bros. working with famed Steely Dan producer Gary Katz who produced Marc's classic West Coast album 'Mannequin'. Jordan spent the next 15 years in LA making and producing records for Warner, BMG and Atlantic Records. Having written hit songs for amongst others, Josh Groban, Rod Stewart, Cher, Molly Johnson, Natalie Cole, Bette Midler, Bonnie Raitt and Diana Ross, Jordan's resume reads like a list of who's who in music. His film credits include Sluggers Wife (Rob Lowe), Like Father Like Son (Dudley Moore), Never Talk To Strangers, Heavy Metal, Blown Away (Jeff Bridges) Touched By An Angel, as well as many others.
A Juno Award winner and the first recipient of Male Vocalist of the Year by the Canadian Smooth Jazz Awards, Marc has also carved an impressive career as an artist with eleven successful solo albums. He is currently signed to EMI Records and Sony/ATV Music Publishing.
[/one_third] [one_third_last]
In December 2008 Marc released a Christmas single 'Every Time It Snows' penned in collaboration with Emmy Award winner Don Breithaupt which is classic Marc Jordan; showcasing his unique vocal style and sensibility. Marc is currently working on his much-anticipated new album for EMI entitled 'Crucifix In Dreamland' and is scheduled for release in early November 2010.
This year Marc is starring opposite his friend Olivia Newton-John in a new movie entitled "Score : A Hockey Movie", which opened at the Toronto International Film Festival and was then released on October 22, 2010.
Marc lives in Toronto with his wife, singer-songwriter Amy Sky.
[color_button link="http://www.marcjordan.com"]Visit Marc's Website[/color_button] [/one_third_last]